Reading Time:
3
minutes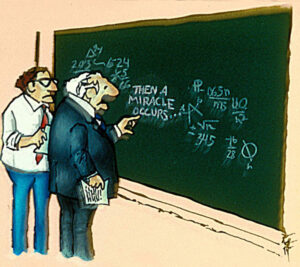 This post is part of the series Programming Theories, in which we discuss new and old ways of programming.
When discussing the design of programming languages or the extension of existing ones, the question What concepts can simplify the tasks of the programmer? always triggers lots of interesting debates. After that, when an effective solution is found, inventors are cheered, and a new language is born. Up 'till this point all seems ok, but the problem comes with the intervention of the status quo: C, C++, Java, C#, PHP, Visual Basic. Those languages want the new feature implemented in the way their programmers expect it. But this would be like trying to implement the advantages of a motorcycle into a car without paying attention to the adjustments needed by the design of the car.
I'm in favor of learning concepts instead of doing new things the old way… but only when the latter has proven to be better than the former. The lean acceptance of i.e. functional languages tells a lot about how it goes in reality (with great exceptions like LINQ). That brings a lot of trouble when moving to multi-core. So, how do we get existing languages to change instead of just evolve?
High Level Languages for Multi-Core
Let's start with a quote from Edsger Dijkstra:
Projects promoting programming in "natural language" are intrinsically doomed to fail.
In other words: a language can be too high level. A programmer needs the language to be able to effectively micro-manage what is being done. We speak of concerns for a reason. Still, the urge to create the highest programming language is strong.
Don't get me wrong. A high-level language can be very powerful once its concepts define both ways. One way concerns the developer: does the programmer understand the concept and the contract of the command or programming style being offered? The other concerns the machine: can it be effectively programmed to run the command, or could a new machine be made to do just that? This two-side contract is one of the reasons why natural languages are not fit for programming.
And we have also found out that binary programming is not fit for humans.
The cartoon refers to this gap between what programmers want and what computers want.