Export date: Tue Nov 19 20:13:18 2019 / +0000 GMT

---
1-day Crash Course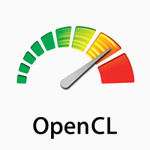 Throughout Europe we give crash courses in OpenCL. After an investment of €500 ($600) and one day you will know:



The models used to define OpenCL.


If OpenCL is an option for your project.


How to read and understand OpenCL code.


Code simple OpenCL programs.


Differences between CPUs, GPUs and FPGAs.



Crash courses are intended to get you in contact with programming accelerators, and don't replace a training.

If you are interested to get a certain crash course in another city and time than shown below, fill in this form 1 to get notified when the crash course of your city of choice.



No events
Links:
https://docs.google.com/forms/d/1rS2mnx45D_6AnIJJ_ aCjT4j_eIbdLUTHXKxB_95Cj4c/viewform
Post date: 2016-02-25 00:08:36
Post date GMT: 2016-02-24 23:08:36

Post modified date: 2016-04-24 06:56:54
Post modified date GMT: 2016-04-24 04:56:54

Export date: Tue Nov 19 20:13:18 2019 / +0000 GMT
This page was exported from StreamHPC [ https://streamhpc.com ]
---
Export of Post and Page has been powered by [ Universal Post Manager ] plugin from www.ProfProjects.com