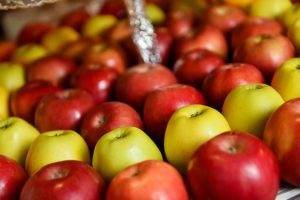 The goal of this writing is to explain which applications are suitable to be ported to OpenCL and run on GPU (or multiple GPUs). It is done by showing the main differences between GPU and CPU, and by listing features and characteristics of problems and algorithms, which can make use of highly parallel architecture of GPU and simply run faster on graphic cards. Additionally, there is a list of issues that can decrease potential speed-up.
It does not try to be complete, but tries to focus on the most essential parts of assessing if code is a good candidate for porting to the GPU.
GPU vs CPU
The biggest difference between a GPU and a CPU is how they process tasks, due to different purposes. A CPU has a few (usually 4 or 8, but up to 32) "fat" cores optimized for sequential serial processing like running an operating system, Microsoft Word, a web browser etc, while a GPU has a thousands of "thin" cores designed to be very efficient when running hundreds of thousands of alike tasks simultaneously.
A CPU is very good at multi-tasking, whereas a GPU is very good at repetitive tasks. GPUs offer much more raw computational power compared to CPUs, but they would completely fail to run an operating system. Compare this to 4 motor cycles (CPU) of 1 truck (GPU) delivering goods – when the goods have to be delivered to customers throughout the city the motor cycles win, when all goods have to be delivered to a few supermarkets the truck wins.
Most problems need both processors to deliver the best value of system performance, price, and power. The GPU does the heavy lifting (truck brings goods to distribution centers) and the CPU does the flexible part of the job (motor cycles distributing doing deliveries).
Assessing software for GPU-porting fitness
Software that does not meet the performance requirement (time taken / time available), is always a potential candidate for being ported to a GPU. Continue reading "Selecting Applications Suitable for Porting to the GPU" →