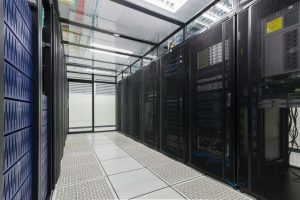 You've seen the speedups of 100's to 1000's of times. We all know that the lion share of the techniques would also work on modern multi-core CPUs, where GPUs get the last 2x to 8x only. When it's 8x, the GPU is the obvious choice. When it's 2x, would the better choice be a bigger CPU or a bigger GPU?
Now AMD has launched their 32 core CPU, the answer to that question changes. Not only because of the 32 cores but also because of the 256bit vector-computations via AVX2. This means that each clock-cycle 32 double4's can be calculated on. A 16-core AVX1 CPU could work on 16 double2's, which is only a fourth of that performance.
Intel reacted immediately by hinting they will also launch a 32-core Xeon. Meanwhile IBM works on launching their quad-threaded 24-core Power9 CPU. Cavium is providing 64bit 64-core ARM processors, which also need many threads to keep them busy. Not only core-numbers increase, but the interconnect standards now all push for upgrades while HBM seeks a way outside GPUs.
CPUs have reborn.
We will discuss the advantages of these CPUs in upcoming blog posts. Continue reading "CPU Code modernisation – our hidden expertise" →